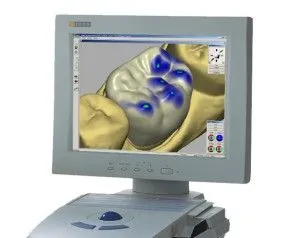 CEREC Restorations Portland, OR
Summit Dental is now offering CEREC technology in the office. With CEREC, teeth can be restored in a single setting for the patient, rather than multiple appointments required with earlier technology. With advanced CAD/CAM technology, Dr. Dewey can design and place ceramic crowns, veneers, inlays, and onlays all in one single visit! No additional appointments or temporary restorations required!
Learn more about CEREC single-visit crowns.
Before and After Photos
*Photos of actual patient teeth before and after the placement of ceramic crowns made by Dr. Dewey during a single visit.